Founded in 1996 and registered with the Nepal government under 'small & cottage industries', Rochak Hand knit Craft is a dedicated organization that has been providing high-quality hand knitted goods made from natural fibers for over 25 years.
Led by proprietor Mrs. Rukmani Devi Shrestha and her husband Rajendra Man Shrestha, the company has a talented team of experienced women artisans who craft unique and beautiful hand-made products with a distinct feel compared to their industrial counterparts.
With a mission to accelerate the world towards a sustainable ecosystem, Rochak Hand Knit Craft is committed to providing quality hand-knitted and crocheted products that are truly one-of-a-kind.
Our mission is to make quality handknitted & Crocheted products; accelerating the world towards sustainable ecosystem.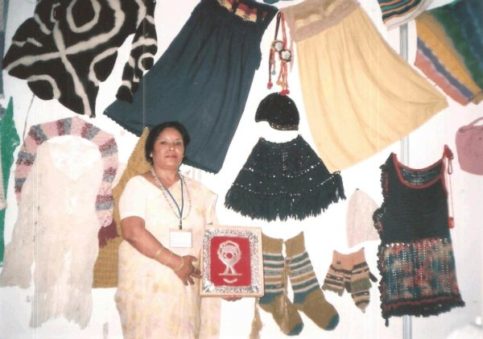 The journey of Rochak Hand Knit Craft began with Mrs. Rukmani Devi Shrestha's passion for hand knitting. With a desire to bring together local women who shared her interest, she formed a group and worked for a number of years as individuals and then as a team. The organization's dedication to hand-knitting eventually led to the creation and sale of hand-knitted goods to local shops, manufacturers, and even internationally. Today, Rochak Hand Knit Craft is known as one of the oldest and most trustworthy hand-knitting manufacturers, employing 4 regular staff members and over 200 household knitters who work together to bring high-quality products to customers.
At Rochak Hand Knit Craft, they believe that each hand-knitted product is unique and offers a completely distinct feel compared to its industrial counterparts. With a focus on quality, sustainability, and expertise, the organization is committed to providing the highest level of hand-knitted goods that meet the needs and expectations of customers. Whether you're looking for handmade products for your home, a special gift for a loved one, or simply want to support a sustainable and ethical organization, Rochak Hand Knit Craft is the perfect choice.
Commited to
%
Quality products