Rochak Hand knit Craft is a organization dedicated to manufacture quality hand knitted goods from natural fibers.
We are registered in 1996 with Nepal Government under 'small & cottage Industries'. Mrs. Rukmani Devi Shrestha is the sole proprietor of the organization. She with her husband Rajendra Man shrestha have been leading the organization.
We have a team of experienced women artisans who craft beautiful hand made products. We believe each of the hand knit wears are unique & offers a completely distinct feel than its industrial counter parts.
Our mission is to make quality handknitted & Crocheted products; accelerating the world towards sustainable ecosystem.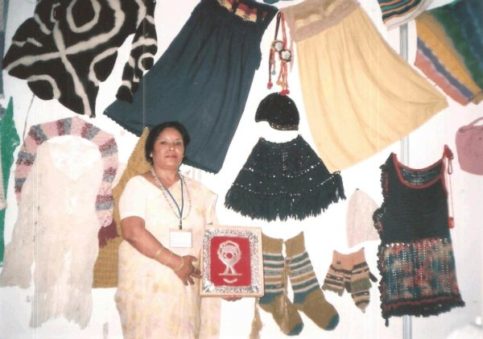 Rochak Handknit Craft's journey was started by Mrs. Rukmani Devi Shrestha who is the proprietor of the company. Her interest & dedication in hand knitting lead her to form a group consisting of local women with similar interest. After working for number of years as individual & then as a group, she started creating & selling handknitted goods to local shops, local manufacturers eventually to export internationally.
Today, we have established ourselves as one of the oldest & trustable handknitting manufacturer. We have grown to employ 4 (down from 8 due to COVID) regular staff with more than 200 household knitter who believe & work with us.
Regular Employees(down from 8 Due to COVID)
Women
Commited to
%
Quality products