Hand knitting and Nepal have a long history together and we are proud to be part of this valuable tradition. We have been hand knitting since long time (its been around 25 years) and we are glad we are able to continue the work till date.
We work with women working in small group in our local communities. Most of them are housewives, who gather some time to hand knit along with their daily chores.
We believe in fair, ethical and responsible manufacturing practices. All our works are free of child labor, paid fair wages and are conducted in healthy working environment.
We source our materials from locally produced yarns as well as yarns sourced from New Zealand, Australia, South Africa. These are specialty yarns like Mohair & Cashmere.
We love to met new aspiring people who sees values of hand made and love hand knitted products.If you are one of the below, we could help you in achieving your requirement on hand knit products.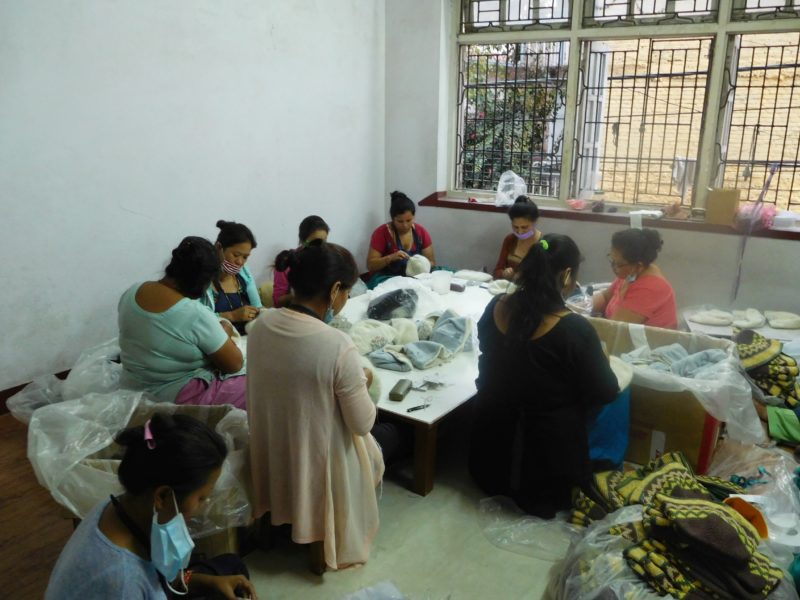 Prepare all your designs
You should have clear idea of what you want to be handknitted. Things to consider are 
Yarns to be used
Colors 
Detail size & pattern guide
If possible, Reference images.
Send us the Query
Once you are prepared, send us the details.
We will study them & send you our queries.
Discussion, First Sample & quote
After we discuss over the samples, we will make a sample and provide you with the quote.
Revision & Finalize & Ship
If you are okay with the quote, we will make any revision and finalized the samples. We can ship the sample to you (Shipping cost applicable) and you and see if you want more revisions or continue with your sales process. 
Have more questions?
Reach to us via email, will get back to you within 24hours.