We have made few changes to the branding of Rochak Handknit. The changes includes updated shorter domain and more expressive logo.
We have updated our logo
It has been long time we have updated our logo. Before it was a knitted work with RHK letter on top. Now its a women knitting with a smile. We believe this new logo reflects more on what we are.
Kudos to Ngodup Dorjee of V3Creation.com  for his work on the logo. I have always admired his work & his effort he puts to make amazing designs.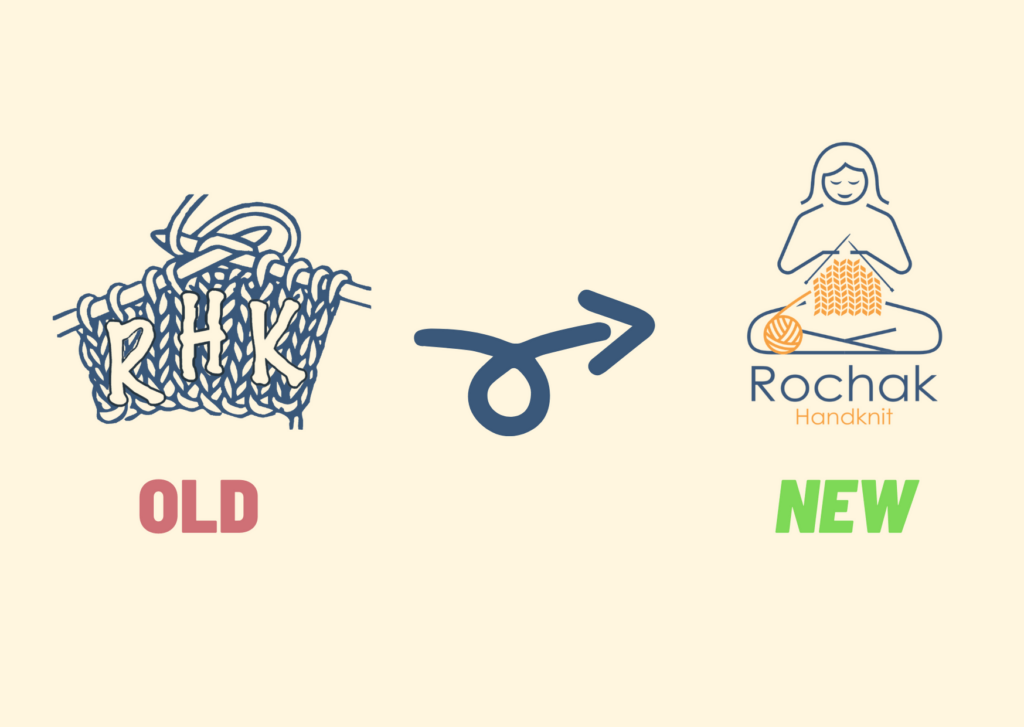 ---
The old domain was long one and also included dash (-) which makes handknit sounds like completely unrelated words. We want to make it easier to pronounce in one word. It has also been difficult to relay our website to others as most of them comprehend it as Rochak Handicraft, which is not correct. We have decided to keep handknit even if it is not commonly used. This is our dedication for hand knitting work & make people more aware on it as we are primarily focus on creating product with hand knitting.
Though the domain have been changed, we will still continue to manage our old domain and related email address. The old domain will be automatically redirected to our new domain. This also brings more DNS level security from the new domain.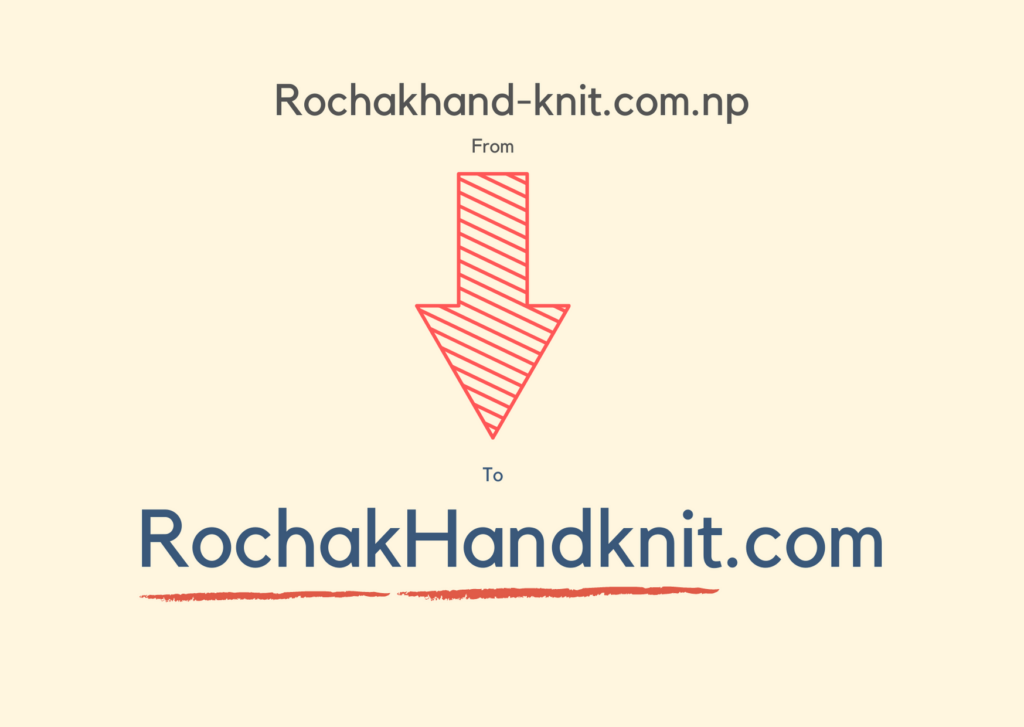 The changes to logo and domain is a start of where we want to head. We are planning to bring more updated resources in our blog. We hope to make new content on how we work, our knitting process, our knitters, events, training's and more.