The art of hand knitting is a unique and time-honored tradition that has been passed down from generation to generation. At Rochak Handknit Craft, we take pride in our ability to create high-quality hand knitted hats using traditional techniques and the finest materials available.
The hand knit beanie measures 55cm in round circumference and 20cm in height. The hat is made of 100% wool, has a mixed color pompom, includes colorful embroidery and lined with polar fleece, weighting around 70gms.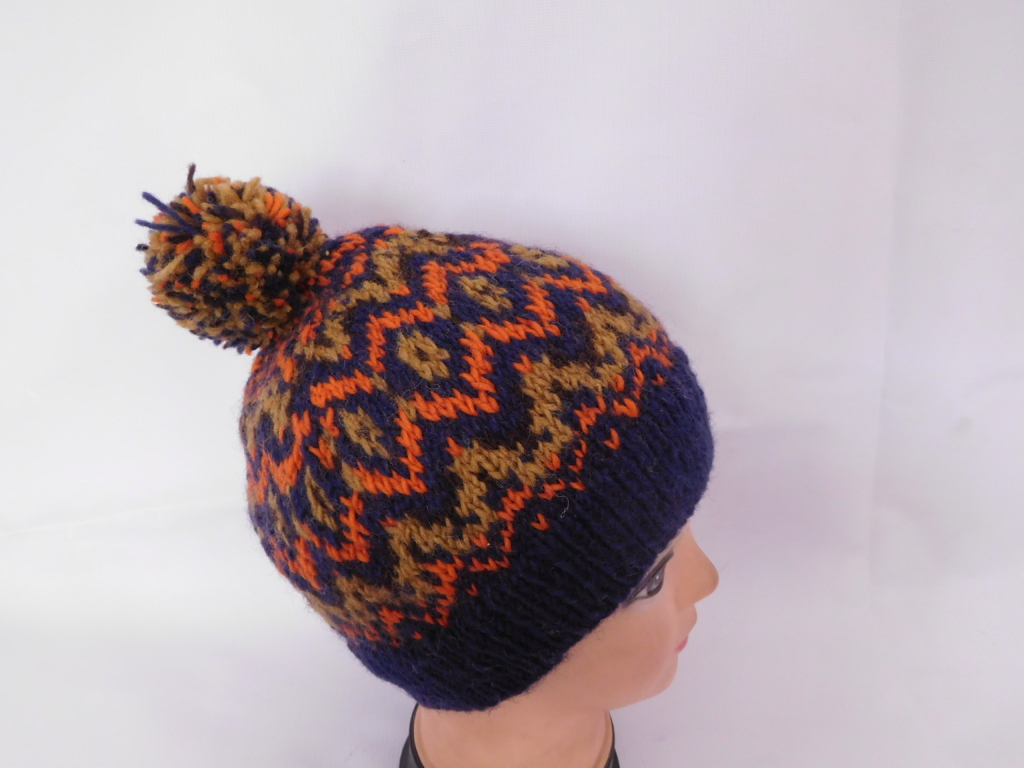 Once we receive the order on a handknitting hat, we go through following steps
---
1. Prepare the Raw Materials
Our manufacturing process for hand knitted hats begins with the selection and preparation of the raw materials, which in this case is 1/2 NM 28 micron wool, but it could be any raw materials like Merino, Mohair etc. We source 100% wool yarn from local suppliers. The wool yarn is dyed with azo free dyes & make ready for the next step that is preparing a prototype.
At the same time, lining fabric is also sourced. They are cut to the size and sewn to the shape that would be added once the knitting is completed.
---
2. Prepare couple of in-house prototype
Once the raw materials are prepared, we move on to the creation of a couple of in-house prototypes. These prototypes serve two purposes.
First, they are sent to the customer for final confirmation on production color and other specifications. Second, they are used as a reference for our knitters to follow.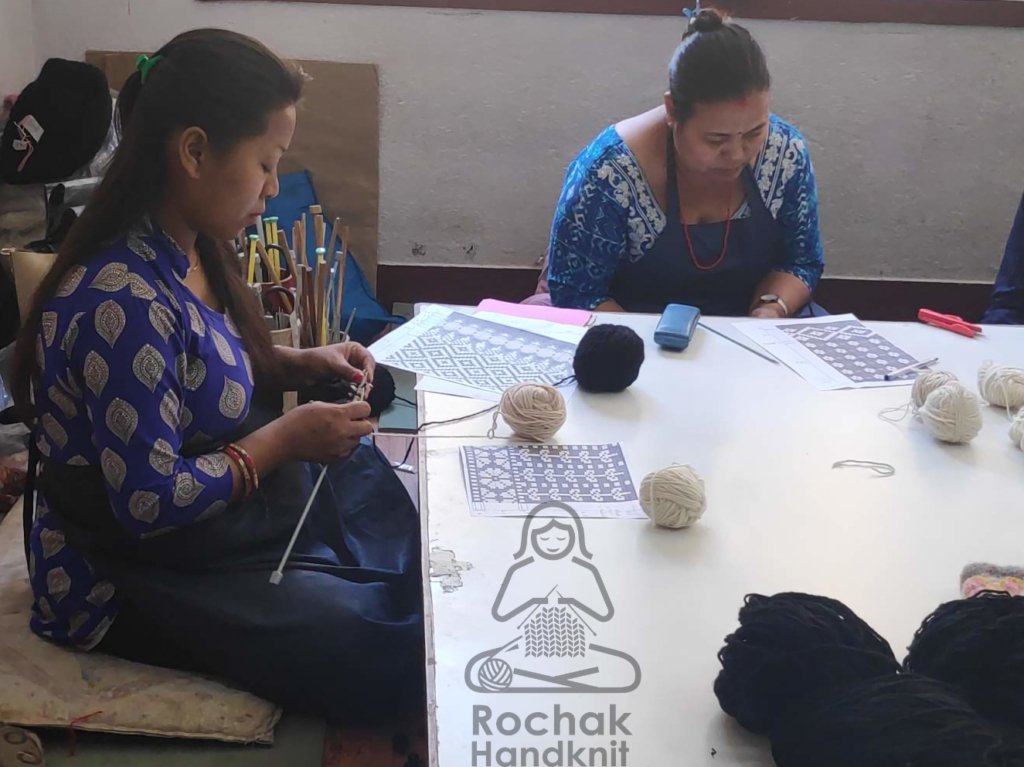 ---
3. Training to Knitters
We believe that training is crucial to the success of our manufacturing process. Each project has specific requirement and each knitter have different tension while knitting. Our knitters undergo trainings, ensuring that they adhere to tried and tested methods and practices and avoid common pitfall when we made in-house prototype. While hand knitting may seem simple and easy, there are always some issues that needs improvement.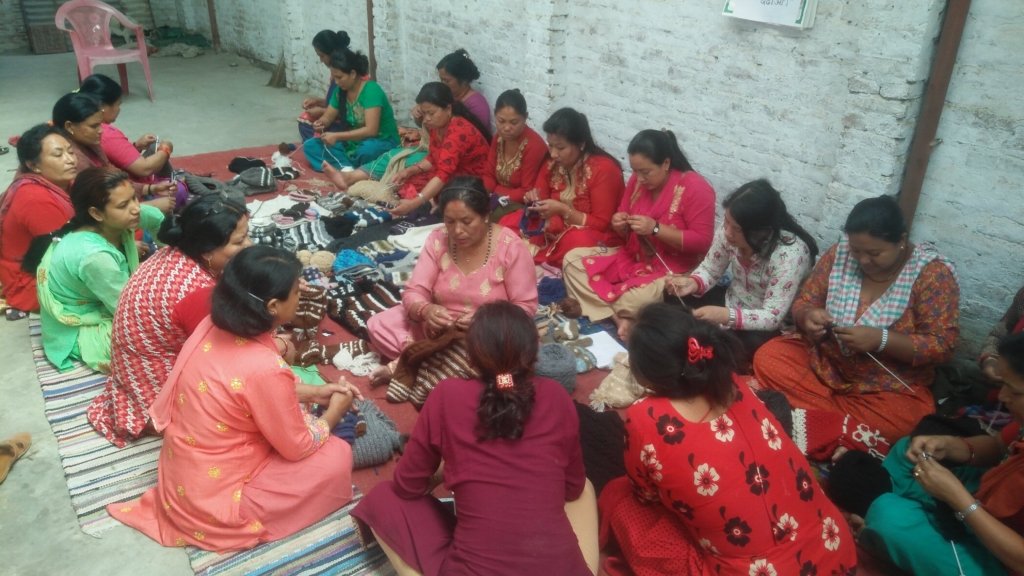 ---
4. Prepare the Embellishment & Extras
Next process is the Embellishment like embroidery and additions. Embellishment and extras addtions are all done in-house to maintain maximum quality. In the case of our multi-colored multi-pattern Pom Pom Hat, the extra addition is a mixed color pompom made using a Clover pompom maker, which reduces waste and ensures consistency than doing without it.
---
5. Weekly Audit
We conduct weekly audits of our production to monitor progress and ensure that everything is going well of hand knitted hat production. This also gives us an opportunity to address any issues that our knitters may be facing and solve them on the spot, ensuring a smoother production process.
This process is carried out in two different ways. First one being, one of our staff member visits the knitters group at their location. Another is the knitter visit our office with the goods and get the audit at our facility.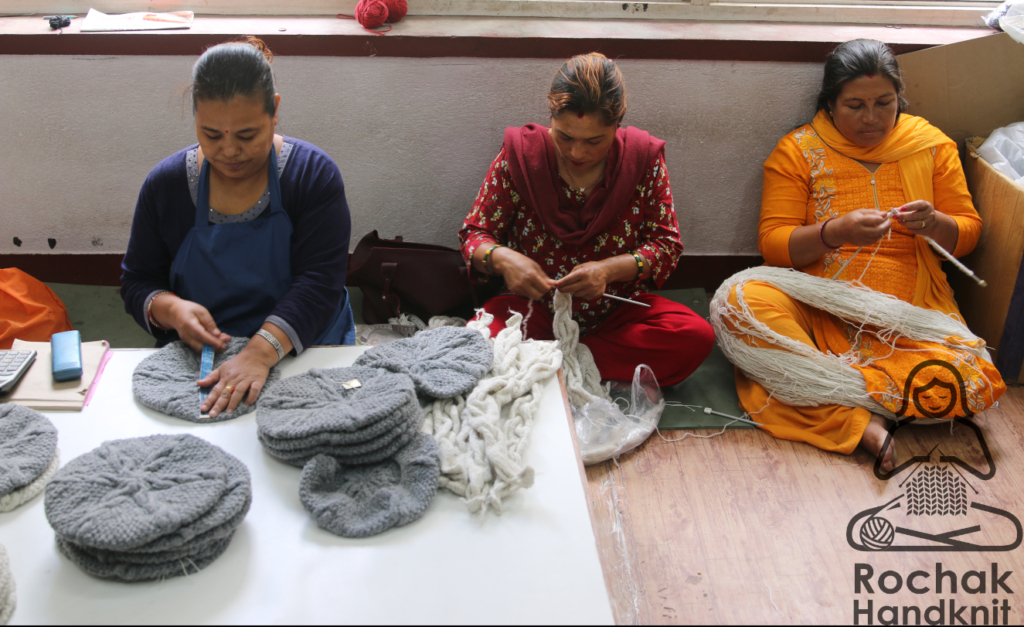 ---
6. Lining
The polyester lining for our hand knitted hats is sewn by hand, taking longer than a sewing machine but resulting in a superior finish.

Below is the image of the lining. Full Lining is on the top whereas half lining is at the bottom.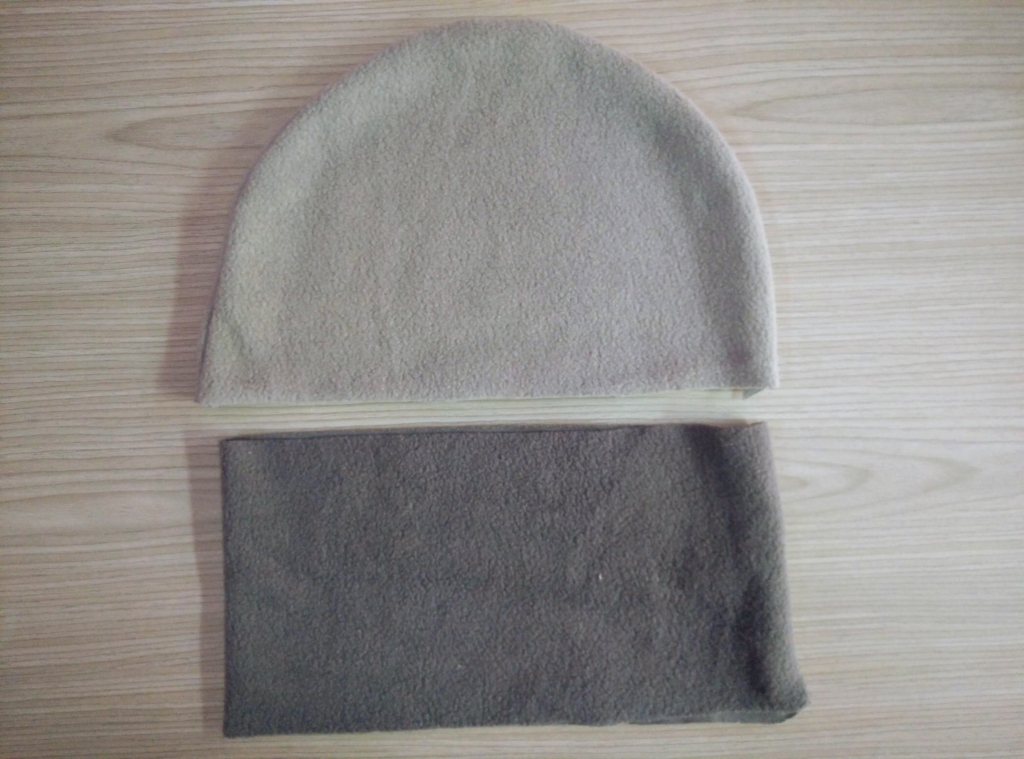 ---
7. Packing & Shipping
Once the hat is knitted, the pompom is added, and the lining is sewn in, it is quality checked one last time and individually packed in LDPE polybags before being stacked in boxes for shipping to cargo/courier.
In conclusion, our manufacturing process is an intricate and carefully planned system that allows us to produce high-quality hand-knitted hats with precision and care. We take pride in our work and are committed to preserving the tradition of hand knitting for generations to come.