In the world of handmade knitwear, the search for the perfect wool is a journey in itself. And here in Kathmandu, where hand knitting has been a part of the culture for generations, finding the right yarn can be a challenge. But as the owner of a knitwear supplier, I am no stranger to the hunt. Hand knitting requires thicker yarn than its machine-made counterpart, and so we rely on the local market for almost all our raw materials, wool being no exception. But the search for high-quality, soft wool is not an easy one. It can be scarce and, when found, often comes at a premium price.
And while we do rely on a local factory for the final preparation of the yarn, the raw materials themselves often come from far-off lands. Nepal's sheep farming industry is not industrialized, which means we must import our wool from places like India, New Zealand, Australia, and China. Once it arrives, it is carefully carded, combed, and spun locally to create the perfect size of yarn for our hand knitting creations.
Thickness of Wool yarn
Most of the wool we find is single ply yarn. There aren't many plied yarn in the market. There are few shops that sells the yarn in retail mostly it is Vardhaman wool(Mostly blend of Acrylic) from Nepal Wool House.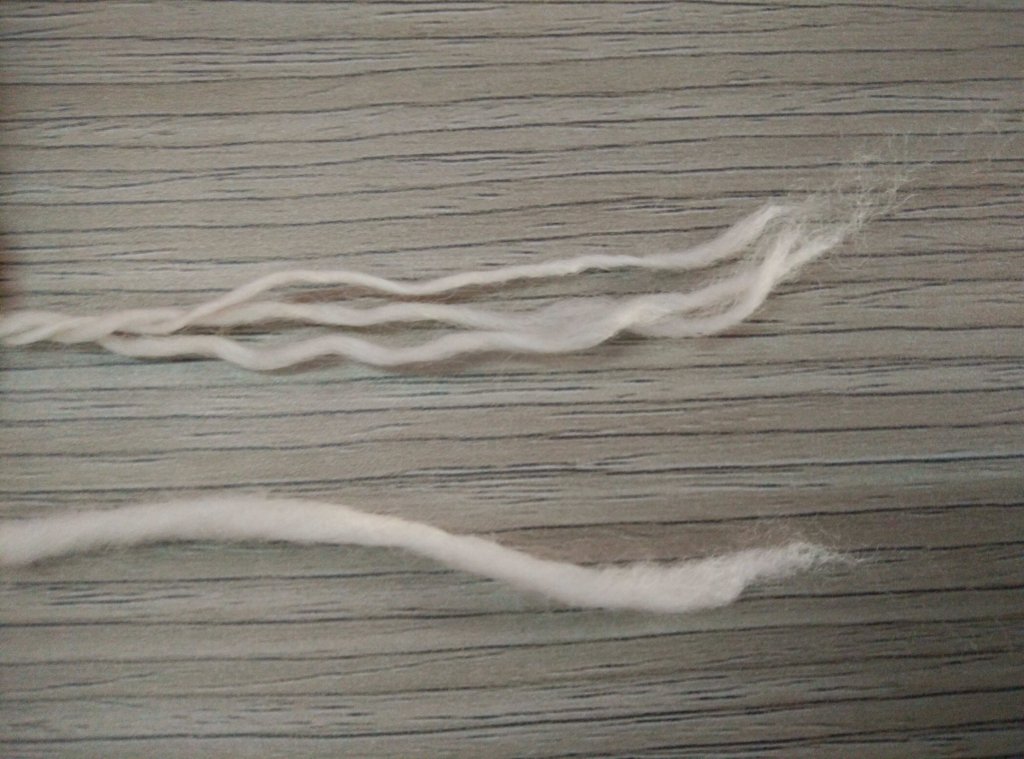 Three Plied yarn on TOP and Single yarn on bottom
---
The local term used by the vendor is "count" & "knot" to denote the thickness of yarn.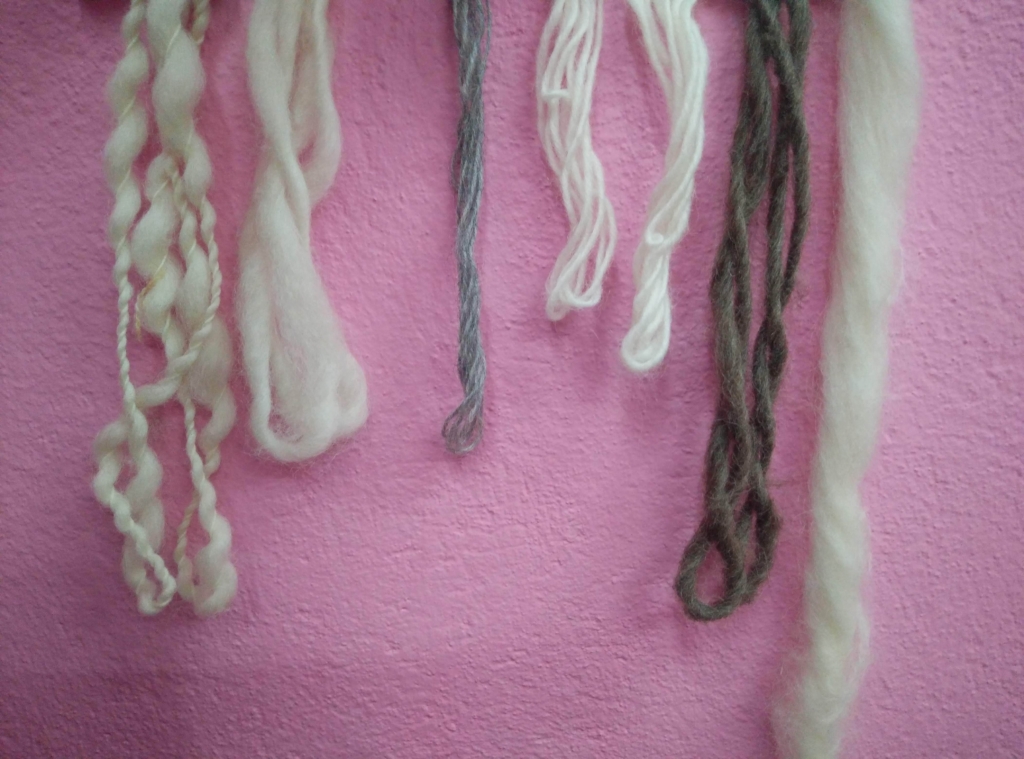 Quality of Hand knitting Yarn
Usually the softness of yarn is denoted in Micron. It is not the case for most of the yarn in Nepal. The quality it is either "Ordinary", "Gillbox", "Tibetan wool", "TT wool", "Natural", "Carpet wool", "Merino (specialty yarns)",etc. These terms does not imply the softness of the yarn.
The fineness (measured in micron) which that the vendors stock varies from 28 and above. The higher the Micron the coarser the yarn. 28 Micron Gillbox yarn can be categorized as economically soft. The "Ordinary" is around 32 Micron and the Merino is around 21 micron. This of-course needs to be taken with grain of salt. Most vendor do not provide you with the guarantee of quality.
There aren't many wholesale vendors and there aren't many choices. This is chicken & egg situation between vendors & hand knitting factories. Vendor do not sell high quality yarn for reason being expensive to hold on to & not enough demand. And the factories cannot find different quality of yarn that is readily available to include in sampling process.
---
Where to buy?
There aren't lots of wholesale supplier in Kathmandu. Few of them we knew are out of business. Also the new suppliers have come in which sells the yarn in complementary to their Dyeing facility. Few shops are in Chhetrapati and Paknajol area. Few dyeing facilities are in Mulpani area. There are also spinners that sell the yarn. It is not easy to find any of them as they do not advertise much and also do not have sign boards, so it is quite a daunting task to locate them let alone buying from them. The most common way to get in contact with them is through the manufacturers like us or through the spinners & dyers.
For retail purchase, there is few of them that has been selling for quite a long time ago. Nepal Wool house is one of the oldest retailer out there. As I mentioned before, they sell mostly the acrylic blended yarn. Other that we have found are in Ason area & Needle Craft(3rd floor, shop 381 Bishal Bazar, kathmandu) in the shops who also sells needles, crochet, threads, embroidery accessories etc.
---
For the consistency in hand knitting product output, we seek following features in wool we purchase from the vendors.
Consistent thickness (unless the varied thickness is required by design)
Dyeing Compatibility
Reorder possibilities
Supplier transparency and traceability
---
This is the part of series of article on the yarns found in Kathmandu. We have been importing few speciality yarn from Responsible Wool certified company like Mohair & Alpaca. For our Merino yarn we have been purchasing from local supplier that is spun here in Kathmandu, Nepal.
We are a small hand knitting manufacturing group so the content is relatively based from our point of view. If you require any more details about the hand knitting yarn we would be happy to give pointers.
There is also a nice article by Susanne on her blog Woolyventures.com where she talks about her experience on finding wool in kathmandu while she visited Nepal for trekking.
Last Updated on 25 February, 2023
Want to know more?
Check out our FAQ for more details on the Company, Knitters, Samples & Production, Shipment, Payment information.